If you are looking for the next best skin product, this oil might be your next best friend. Rosehip oil is an amazingly versatile beauty oil. It helps with dry skin, skin disorders, premature ageing, scars, blemishes, dark spots, and stretch marks. It is quickly gaining popularity, and many celebrities use it as a skincare routine. It's been used for centuries. It is not a new product.
It helps with all skin types and conditions, including acne-prone skin. It also helps fight ageing. The rosehip seed oil has high linoleic acid content. This is why it is perfect for oily skin as well. It is non-comedogenic and balances skin oil production. It helps in reducing the appearance of fine lines and wrinkles.
If you are unfamiliar with rosehip oil, keep on reading!
What is rosehip oil?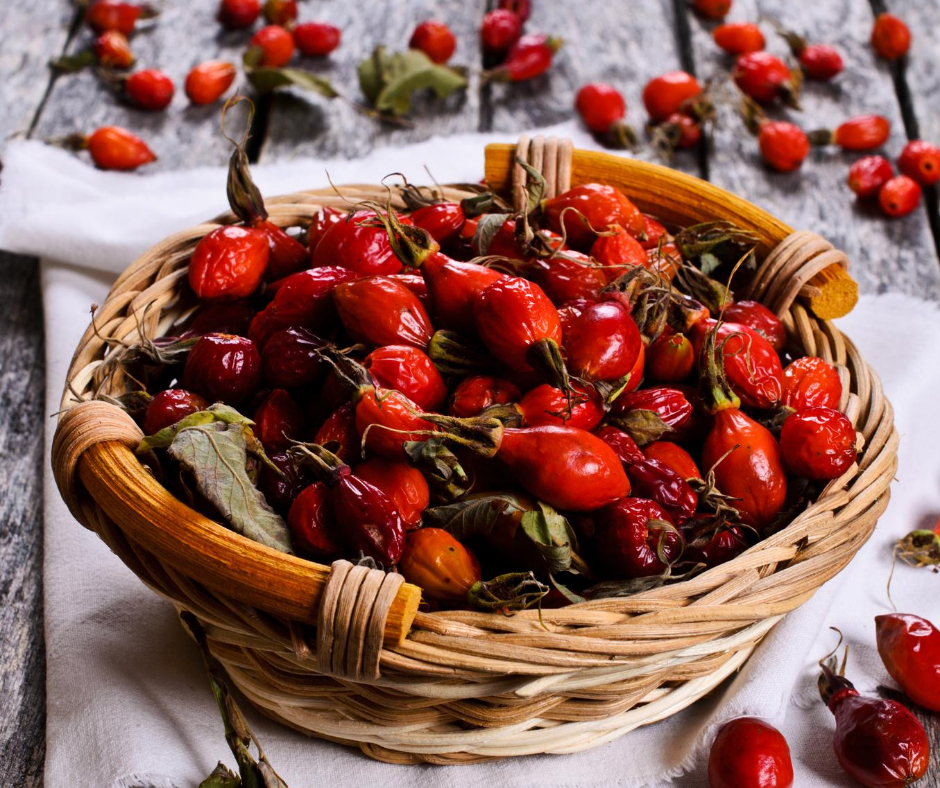 Rosehip oil is a natural oil that's extracted from the seeds of rosehips. Rosehips are the rose plant's fruit, rich in vitamins, antioxidants, and essential fatty acids. It is also high in linolenic and linoleic acids, two types of fatty acids essential for healthy skin.
Rosehip oil has most of the nutrients found in the seed itself, including vitamin C, vitamin A, and vitamin E, as well as omega-3 and omega-6 fatty acids. It also contains high levels of naturally occurring trans-retinoic acid. These nutrients play important roles in reducing inflammation and blocking free radicals, which can reduce the signs of aging, such as wrinkles and age spots. It is clinically proven to reduce the appearance of scars, stretch marks, and fine lines.
What's the Difference Between Rosehip Oil and Rosehip Seed Oil and Rose Oil?
Rosehip oil is also known as rosehip seed oil. Rosehip can also be spelled as rose hip. It's derived from the seeds of the fruits of the Rosa rubiginosa rose bush. It can also come from Rosa canina. It is cold pressed from the seeds of the rose plant. It is vegetable oil and is absorbed quickly by the skin. It is also used as a carrier oil that can be used by itself, or you can add a few drops of essential oils. It's an excellent oil for skin and hair. It is a great facial oil and a good addition to your skincare routine.
Rose oil is extracted from rose petals using the steam distillation method. It is an essential oil.
What are the benefits of rosehip oil?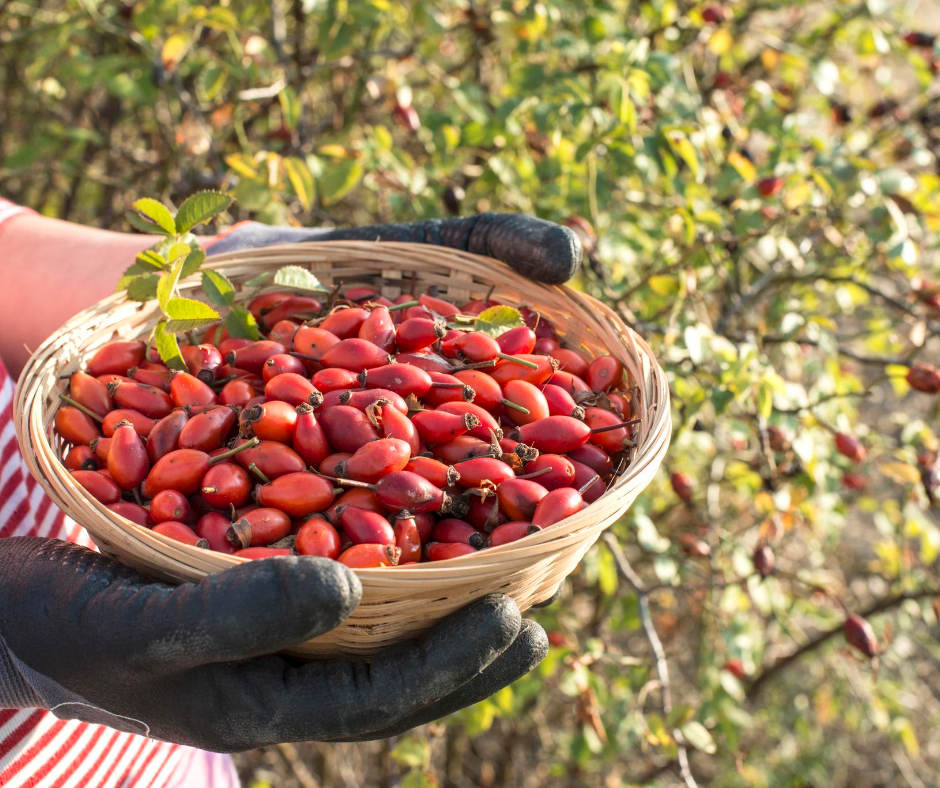 This oil is rich in vitamins and fatty acids, which can help to moisturize and plump the skin, reducing the appearance of wrinkles. It is rich in antioxidants, which can help to protect the skin from damage caused by free radicals. It helps to reduce the signs of ageing and it helps with skin hydration. As rosehip seed oil is rich in trans-retinoic acid, it is a natural and mild alternative to retinol usually prescribed by dermatologists. Rosehip oil's benefits for skin, hair, and nails are as follows:
1. It hydrates
It has a lot of beneficial fatty acids, which are great for hydrating the skin. It helps to reduce skin inflammation and flaking, making it helpful for flaky skin, itchy skin, and flaky skin. It is suitable for use on the face, hair, and body. It also helps on babies' cradle caps. It's gentle enough to be used on sensitive skin. It is a great face oil for any age.
2. It moisturizes
Rosehip oil moisturizes the skin. With use, skin regains elasticity. It is perfect for all skin types. Rosehip oil is a dry oil that is safe for all skin types.
3. It encourages skin cell turnover
Cold-pressed rosehip oil contains naturally occurring trans-retinoic acid. Rosehip oil works by making skin cell turnover faster. For those with hyperpigmentation, it helps to even out the skin tone. It also helps in improving skin elasticity.
4. It strengthens the skin barrier
One of rosehip oil's skin benefits is it supports skin barrier function, helping people suffering from eczema, psoriasis, and flaky skin.
What are the uses of rosehip oil for skin, hair, and nails?
This excellent oil can be used for the following:
For the face – after cleansing and toning, put a few drops of pure rosehip seed oil on your fingertips, and apply to damp skin. It is also suitable for the eye area. Gently massage it on your skin until it's fully absorbed. Another way is to mix a few drops on your skincare product, like your moisturizer, and apply it as usual. This oil is lightweight and can be used under makeup.
Use face serum at night as a face serum and wake up with glowing skin.
For skin and nails, apply a few drops on selected areas and gently massage until it is fully absorbed.
For damaged skin – apply rosehip oil on damaged skin.
For sunburned skin – to use this oil on sunburned skin, gently pat on the affected area until fully absorbed.
For dandruff – apply a few drops of rosehip oil to your scalp.
For skin conditions like eczema, rosacea, and psoriasis – apply rosehip oil to affected areas. It may help alleviate the symptoms but not cure eczema, rosacea, and psoriasis. These are signs of a compromised immune system, and you need to find to root cause to eradicate these.
For dry hair – apply a few drops on damp hair.
Which rosehip oil is best?
The best rosehip oil is certified organic, pure, and cold-pressed.
It is rich in beta-carotene and is between orange to red-orange.
As it is cold-pressed, some sediments may appear at the bottom.
It should have a nutty, earthy smell. There shouldn't be any added chemicals or preservatives.
It should not have undergone different processes like bleaching and deodorizing.
The best certified organic rosehip seed oil can be found here.
Frequently asked questions:
Is rosehip oil for face use only?
Rosehip oil can be used for skin, hair, and nails. It is generally safe for all skin types.
Can I use it every day?
Yes, you can use this amazing oil daily, as often as you want. When using it for the first time, do a patch test and check for any allergic reaction.
What is it supposed to smell like?
Organic rosehip oil has a mild nutty, earthy smell. If it smells fishy, the oil is expired. Do not use expired oil.
Does it exfoliate skin?
It has naturally occurring trans-retinoic acid that helps exfoliate the skin.
Does it help sunburn?
Rosehip oil can help in faster skin recovery from sunburn. However, it does not prevent sunburn. Always use sunscreen.
Is rosehip oil good for eczema?
The anti-inflammatory properties of rosehip seed oil help manage eczema symptoms. It does not cure eczema.
Does rosehip seed oil expire?
Yes. Once it smells fishy, it is expired. To prevent this, keep it away from the sun.
Does it cause acne?
Each person reacts differently to the same product. Rosehip oil does not generally cause acne. However, your result may vary.
What are the side effects of rosehip oil?
Natural organic rosehip oil may cause photosensitivity. It is recommended to use sunscreen when using rosehip oil.
Any drawbacks to using rosehip oil?
The only drawback I can think of is that the best quality rosehip oil can be pricey. But the healing benefits for your skin are priceless! And it is still cheaper than expensive branded serums.
If you want baby-soft and glowing skin, try incorporating rosehip oil into your skincare routine. I hope you enjoyed reading my article. Please support me by buying the best here. My next article will be about argan oil. Until next time!